Do you remember the Rice Krispie commercial, where the mom dusts herself with flour to make it look like she's been 'slaving' in the kitchen making the rice krispy treats?  You'll feel like you need to do that with this recipe for Microwave Fudge- possibly the easiest recipe I've posted yet! Just microwave the ingredients on medium power in the microwave and set it in the fridge – how easy is that ?!  With this recipe you can whip up a quick gift or have your dish ready for the company holiday pot luck – in minutes! And best of all it's soooo rich and chocolatey.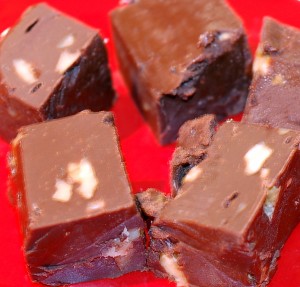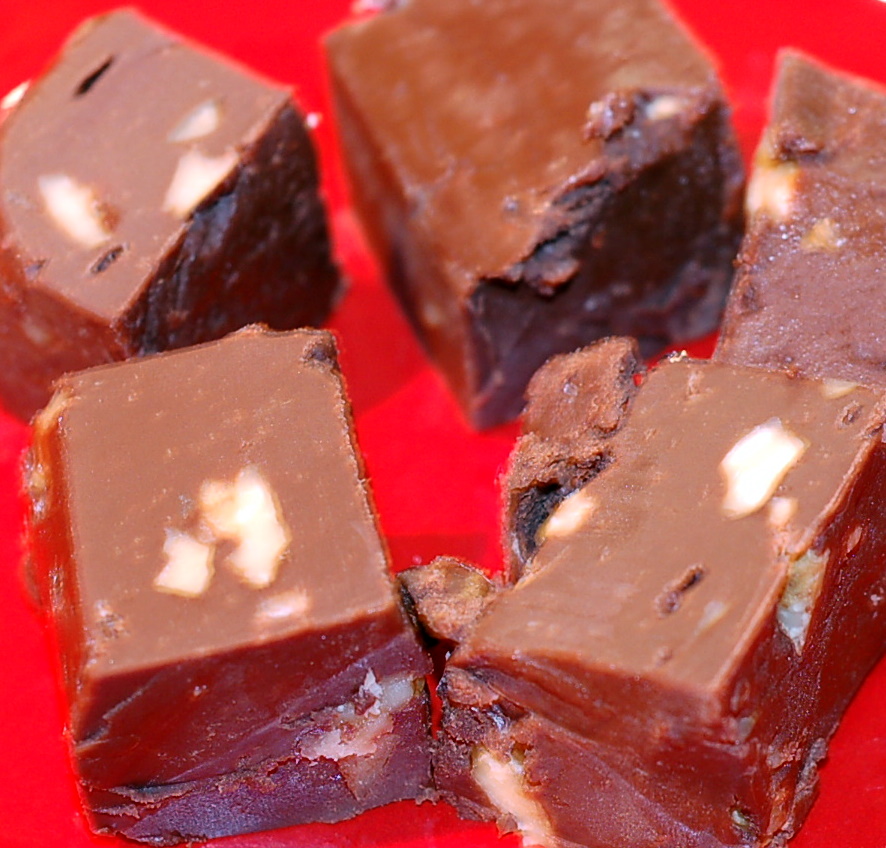 Microwave Fudge (makes 2 lbs)
Ingredients:
3 cups semisweet or milk chocolate chips
1 – 14 oz can of sweetened condensed milk
1/4 cup butter, diced
1 cup chopped walnuts
Instructions:
Place the chocolate, milk and butter in a large microwavable bowl.
Microwave on medium heat for 3-5 minutes until chocolate is melted, stirring once.
Stir in nuts.
Pour the mixture into a well-greased 8×8 dish.
Refrigerate until set.
Variation:  For Peanut Butter Fudge -replace 1 cup of the chocolate chips with peanut butter chips.