Welcome to "a scrumptious life" !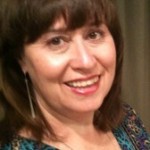 Hi! My name is Val.
A business analyst by day, I love to cook and entertain.
I have no formal training except for local cooking classes. I've learned by trial and error, so you won't see complicated ideas and recipes here. My motto is "keep it simple….. and delicious".
I think there's nothing like good food, good friends and good conversation. So I host frequent dinner parties at my home in Atlanta. No potlucks for me – living in the south there are already plenty of opportunities for those! I love planning and preparing the menu, setting the table, choosing the tunes and inviting an interesting mix of people (and of course eating !!!). I'll be sharing all those ideas with you.
While this is a food blog, it is called a scrumptious LIFE. I also love traveling, listening to live music, reading, photography, and spending time with my dog Maggie…….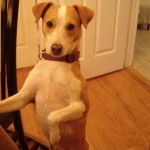 so I'm sure those will wind their way into my posts from time to time. Thanks for visiting!
btw – I'm always interested in working with brands.  Although I'll always offer my own opinion about a product.  Please email me to discuss further.
email: ascrumptiouslife-blog@yahoo.com
twitter: @ascrumptiouslif
facebook: https://www.facebook.com/#!/pages/a-scrumptious-life/
pinterest: https://www.pinterest.com/vwbridges/