I'm vacationing this week.  I love to vacation in October – it's still warm ( at least where I want to go), there's no kids and the prices are so much more reasonable.  Last year I went on a Caribbean cruise and I realized I'd never shared any photos with you.
So sit back, grab a Pina Colada – just to get you in the mood …. and imagine you're here……
This is the beach and water from the Turks and Caicos islands. It is SOOOO clear!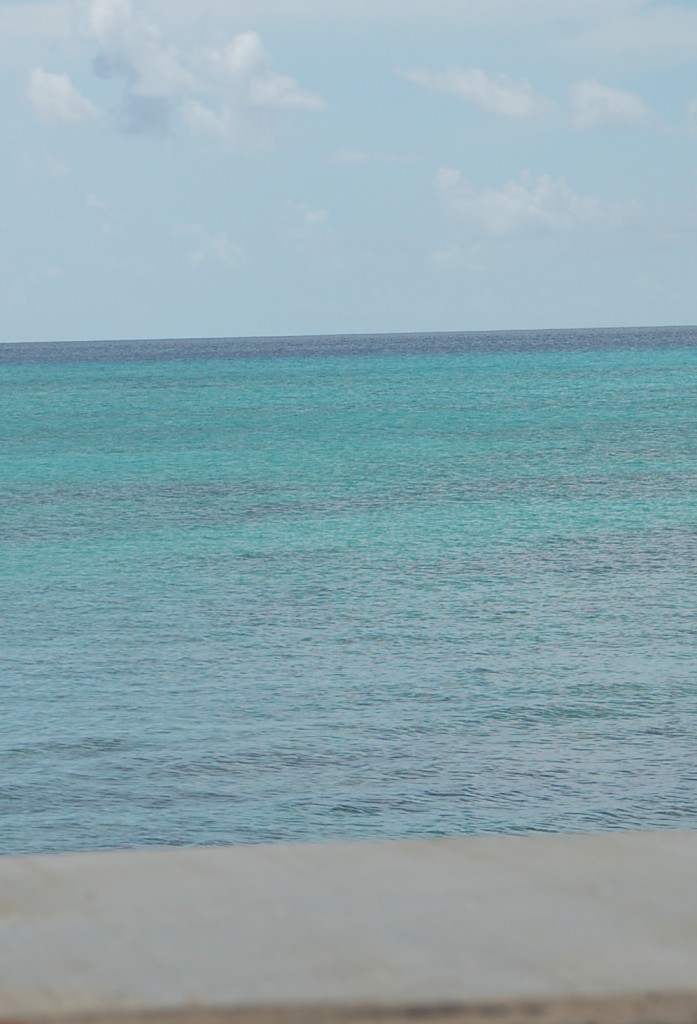 The cruise was wonderful. SOOOOOO relaxing!  I hadn't been on a cruise for some time and had forgotten how quickly I decompress on a ship.  This time our room had a balcony.  Never say never, BUT I'll never take a cruise without a balcony again.  (I keep saying a balcony on a cruise is like heated seats in a car. How did I live without them before?  I know – high quality problems)  Anyway, we enjoyed room service breakfast on the balcony, margaritas on the balcony, books on the balcony and breathtaking sunsets on the balcony.  Yes, I did spend time off the balcony… and enjoyed sunrise from the top of the ship almost every day.  Hmmm , how come I can't get up that early on a work day……. It was seven days of sun, fun, reading, snoozing (of course eating and drinking- that goes without saying, doesn't it) and taking pics – yes, hundreds of pics.  Not to worry, I've narrowed them down, substantially……
I'd visited all the islands, except the  Turks and Caicos, before.  We stopped at Grand Turk.  It's much less developed than many other islands.   It was like taking a step back in time.  I'm sure it won't stay that way. now that cruise ships visit, which seems a shame.   You can't blame them, the island has sustained hurricane damage.  The income from cruise ships will help them recover. It's claim to fame is that John Glenn landed nearby when he returned from his first space voyage. It was also big in the slat trade for many years.We toured the island and spent time at  the beach.  I couldn't get over how clear the water was!  I definitely want to visit again to discover more.
and onboard ….. I'm such a  nerd – I love those towel critters!  Apparently,  I'm not the only one, because there were lots of people, besides me, taking pictures the day the critters took over the Lido Deck.