This winter's weather has been ridiculous – we even had two 'episodes' in Atlanta!  So, a March trip to St Thomas was even more welcome this year.  Two college roomates were meeting me from the Northeast for a girls' week.  For the past few months, we would text each other, during each snowstorm, with the 'countdown' to our trip.  We had a wonderful time.  So I thought I'd share a few pics.
Our base of operations was Bluebeards Castle, where my family has stayed for years.
Located above Charlotte Amalie, our room has beautiful views of the main harbor.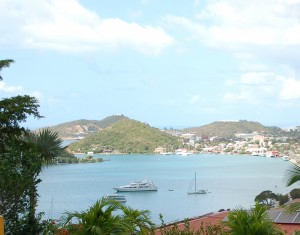 and positively inspiring sunsets…..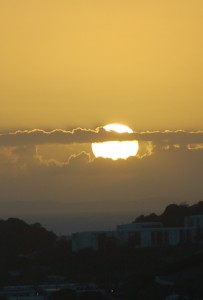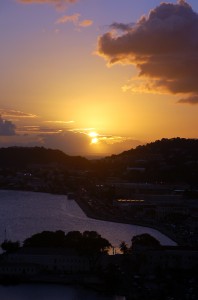 We enjoyed sunset appetizers and wine almost every night.  A great find was  Gourmet Gallery – a 'mainland' style grocery store with great produce, cheeses, wines – even gluten free items!  It's located in Havensight Mall, near the large cruise ship port.  We really enjoyed a goat cheese with figs and olives, that I've yet to find here in Atlanta –  delish! Next trip to St Sthomas it will be my first stop from the airport to get "supplies".
One day we took the car ferry over to St Johns – the beaches there are just spectacular!  Look at the water!  No, it has not been photoshopped.
We visited Hawksnest Bay….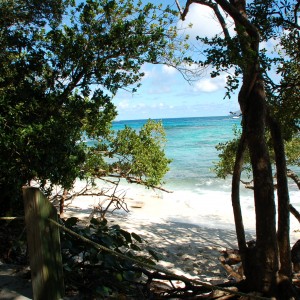 Trunk Bay…..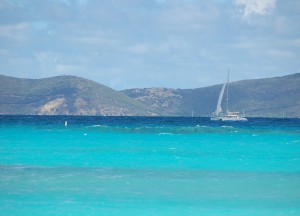 Cinnamon Bay…..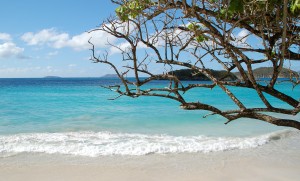 and Maho Bay.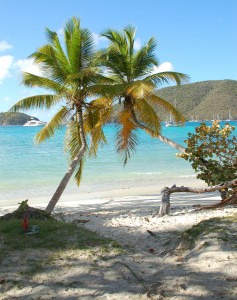 We enjoyed a waterfront lunch at "High Tide" and did a little shopping  too.  What a great day!
I'll cover more of our trip on my next post.