Today,  I'm celebrating your favorite 2014 posts, here on a scrumptious life .
Like last year, your top posts reflect quite an assortment. From appetizer to dessert – breakfast, lunch and dinner are all represented.  I was happy to see that a post from my Thanksgiving 101 series  and my Brazilian series (celebrating the World Cup) made the cut. I hope you're enjoying these 101 Series. This year I covered the 101 on Thanksgiving, creating a Cheese Board and Tailgating.   Look for more in 2015!
So, without further ado,  here they are, clockwise starting in the upper left…..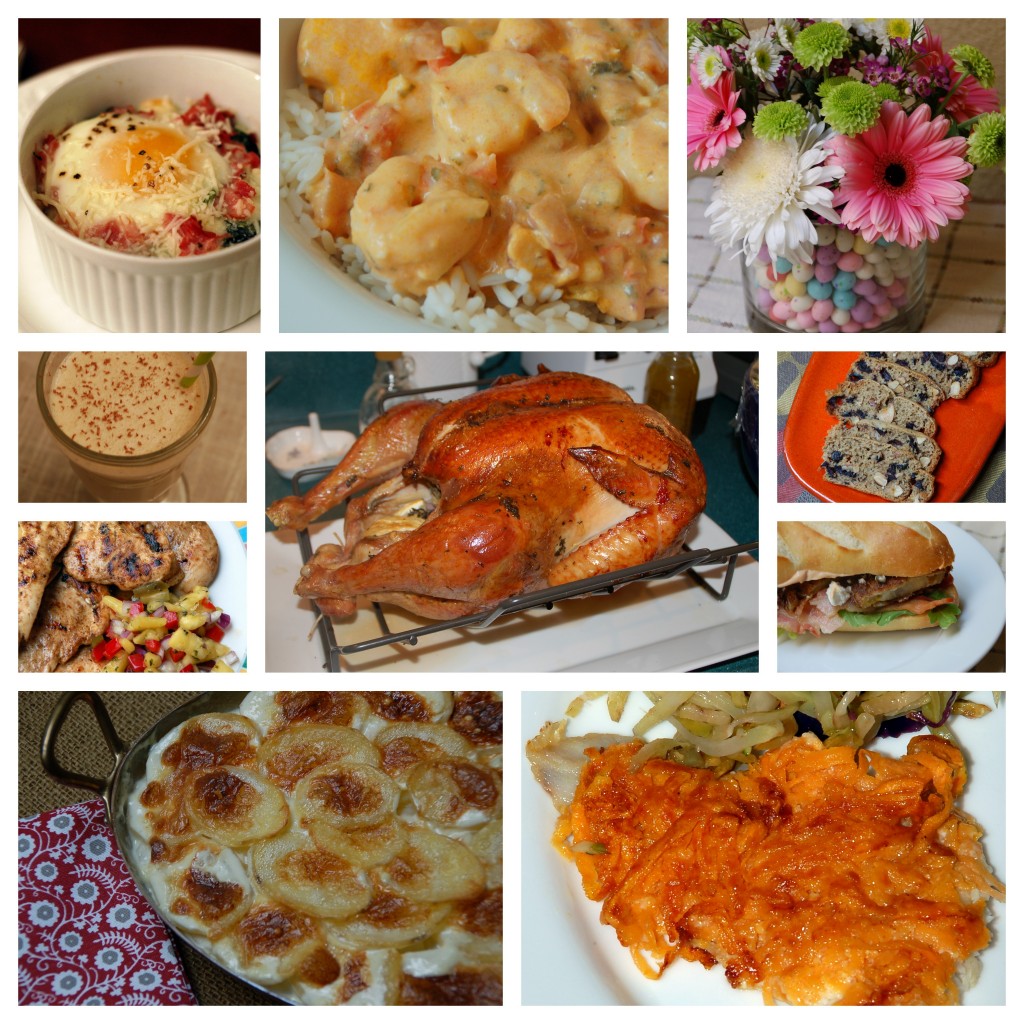 Baked Eggs Florentine – a breakfast for two, that can be easily multiplied. Keep it in mind for next Valentines Day.
Brazilian Shrimp Stew –  I thinks this one of the tastiest recipes I posted this year! It was part of my Brazilian series, to celebrate the World Cup.
Salted Olive Crisps – a recipe from blogger David Lebovitz' new cookbook- My Paris Kitchen
Sweet Potato Crusted Fish – the top post for 2014.  You readers really love to eat fish!
Potatoes Cooked in Cream – a lucious dish , celebrating the launch of a new potatoe.
Jerk Chicken Breasts – a different idea for chicken breasts, that takes me back to my Caribbean vacations.
Buckeye Milkshakes – my take on my favorite Jeni's ice cream flavor. Yum!!
Accidental Turkey– the centerpiece of Thanksgiving- part of my Thanksgiving 101 series.
So that's it for another year.  Thanks again for visiting a scrumptious life!  I always welcome your comments and suggestions.
 Happy New Year!