The year is winding down.. and as it does, I often reflect on the year and think about what I want to change/improve in the following year – for myself and for my blog.  So, being a numbers gal, I was reviewing  a scrumptious life's stats the other day, to see which of this year's posts y'all enjoyed the most this year.  I'm happy to see that there is quite an assortment of dishes in this year's Top Ten.  I do try to vary my posts and this tells me I've accomplished that.  I was also happy to see that my 2-part series on Outdoor Concert Dining and Menus  was very popular.  I've been banding around a few other entertaining guide ideas – so their popularity tells me you want to see more of these too!
So here they are – this year's Top Ten Posts – here on a scrumptious life.  Thanks so much for reading!  I'd love to read more of your comments, especially if you try one of the dishes.  Wishing you all a Happy and Healthy New Year !!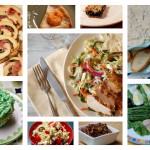 Outdoor Concert Dining – Menus
The number one post by far.  There's nothing like an outdoor concert!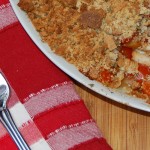 Provencal Cherry Tomato Gratin
A new recipe from Ina's Foolproof cookbook.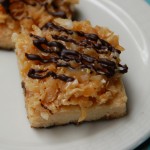 "Samoa" Shortbread Cookies
My favorite Girl Scout cookie flavors, but easier to make!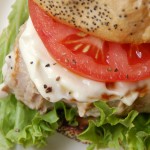 Grilled Tuna Sandwich with Wasabi Mayonnaise
A "grown up" tuna sandwich.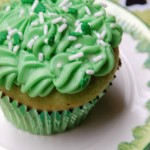 Pistachio Cupcakes
Great for St Patrick's Day, well any day , really.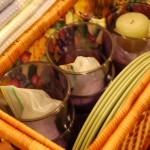 Outdoor Concert Dining
The logistics of outdoor dining.  Here's what's in my picnic basket.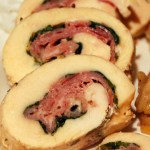 Chicken Prosciutto Rolls
An easy company worthy entree.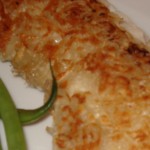 Potato Crusted Cod
This may be my new favorite way to prepare fish.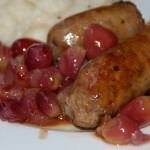 Roasted Sausage and Grapes
The second Ina recipe on the list.  An interesting and delicious combination!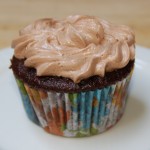 Buttermilk Chocolate Cupcake with Nutella Frosting
Chocolate, Nutella… enough said.