Thanks so much for reading my Thanksgiving 101 Series.  I hope you've found some good ideas for making the big day easier.
So,  we've discussed the Turkey, the Gravy,  the Mashed Potatoes and the Dressing – so the basics are set.  We've also discussed some logistics for making the day/week go smoothly.  Today I've got lots of other dishes to help round out the meal — nibbles ,a beverage, soups, sides and dessert.  Now, don't think you have to do it all. Asking others to bring a dish helps them feel a part-of ( and helps lower the stress for you.)  Remember that if you're relaxed and enjoy yourself, your guests will too!
Happy Thanksgiving!!
Nibbles
You're about to serve a huge feast, so no need for heavy appetizers.  A little nibble is just right.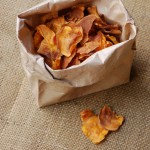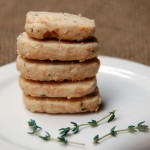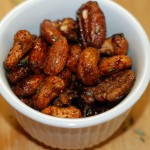 Beverage
Hot Apple Cider is a welcome treat at Thanksgiving.  Serve as is, or alongside a bottle of cheer for an adult beverage.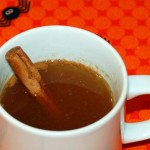 Soups
Two different takes on classic Thanksgiving ingredients – pumpkin and squash.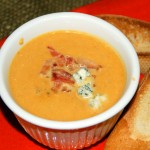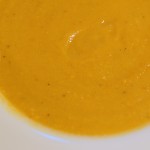 Relish
You can't have Thanksgiving without cranberry relish .  This Cranberry Apricot Relish is great on Friday's sandwiches, too.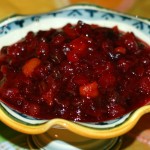 Sides
Classic Sweet Potatoes and Brussels Sprouts – kicked up a notch.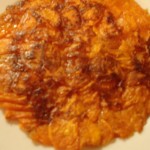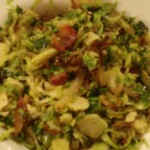 Desserts
Two Pumpkin Desserts to end the meal…. and of course one has chocolate!