College Football season starts this weekend – WOOHOO!   And it's not just the teams and the marching band that are gearing up, formulating game plans…… so are the tailgaters!
So, this week I'm posting  the first of a two-part series on southern tailgating.  Today's post focusses on  the logistics.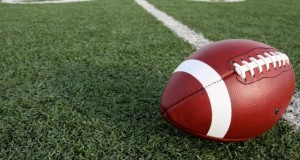 I'll be honest – I haven't done alot of football tailgating.  In college, I was in the marching band. So pre-game activities were not part of my college experience.  Nowadays, I live days away from my alma mater, so I haven't attended a home game in years!  Fortunately, I have several friends who have been hard-core tailgaters for a long time.  One has been tailgating for 20 years at Auburn.  Another, Bobbi from Bluwaterlife, has tailgated for 40 years at Clemson (which, she reminds me has been the Southern Living top tailgating school– twice) and many years at Jimmy Buffett concerts. So it is mostly their wisdom I share with you.
This tailgating takes a lot of planning! In fact, the major thing I learned was that no how big or small you go, organization and a repeatable game plan is KEY.  With a good plan, you'll be less likely to forget things.  Many people  actually do a dry run in their driveways to make sure they haven't forgotten anything and that everything's in working order,  in advance.  You  don't want to get to the game and find out that canopy or those chairs are broken.  A dry run also insures that everything will fit in your vehicle.  My friend's Auburn group actually keeps a storage space in Auburn, so there's less schlepping all the way from Atlanta. (I told you they were hard-core).
Here's some things to consider…..
Location:
Know where you're going! Understand the location and the rules.  An assigned parking spot is great! If not, getting there early to secure a primo spot is key.  At Auburn, a spot can be reserved starting at 4pm the day before – good thing one of their group lives in Auburn, so she can mark out their area early. (OH, the pressure!)  So you may want to arrive in shifts, if a really early arrival is necessary to reserve a good spot.  Bobbi  told me that, back in the day, her dad took the RV over early in the morning and the rest of the family joined him later. Btw – don't underestimate proximity to restrooms (aka porta potties)!
Timing:
One friend arrives at 8 am no matter what time the game starts. Another arrives 3-4 hours before kickoff. Make sure you allow enough time to walk/shuttle to the stadium, along with the rest of the crowd. And don't forget that, unless you have someone watching your set-up during the game, you're gonna need time to pack it all up before the start of the game.   Understand school traditions so you don't miss or get caught up in one.
Shade:
Hours in the sun, especially when adult beverages are involved, can take their toll. So make sure you've got some shade. Depending on how all-out you're going, this could include pop-up canopies, umbrellas, hats and sunscreen.
Equipment:
"Tool Kit" – Keep a box of supplies that are especially for tailgating.  Keep a list of items and re-stock after each game. By keeping the supplies all together, you save a lot of time gathering them and will be less likely to lose/forget something.  Include:
paper products/cups
utensils (eating and cooking)
trays or platters
corkscrews & bottle openers
first aid kit
extra batteries
rain ponchos
extension cords
trash bags
zipper plastic bags
wet-wipes
towels
a gallon of water for cleaning up spills
fire extinguisher……..   whew!!!
Coolers – Have separate coolers for raw food, prepared food, drinks and ice. (No one wants tummy trouble from cross contamination.) Soft coolers are easier for packing up, but hard coolers can provide additional seating. Freeze water bottles to help keep other drinks cold. You'll need them later so you can hydrate, hydrate, hydrate.
Seating/Tables – Make sure you have seats for everyone ( and maybe a couple extra) and tables for food prep, eating and games.
Cooking – grill, burners, slow cookers, fryers, frozen drink makers….. The sky's the limit with generators. But remember that you may need to cool/clean-up/ secure all these appliances.
Entertainment:
Gone are the days of the portable radio… nowadays, tailgaters have gone high-tech with TVs, generators, dishes, radios, speakers. etc. I hear DISH now has the "Tailgater" – no need to hook up a satellite dish on site!  Social media is now also a big part of tailgating, with facebook, twitter and instagram.   But also remember to bring low-tech games, everything from cards to bean bag toss (cornhole), to keep everyone entertained. Remember you'll have pre-game and postgame time to fill, as you wait for traffic to die down.
Decorations:
Be sure to decorate your site (and yourself) with your favorite school's colors/logo.  This is pretty easy since a lot of equipment comes with school logos, such a canopies, chairs, and coolers. Decorations should be good quality – remember that crepe paper and paper don't hold up well in the rain (or for more than one game).
Clean-up:
It's simple – leave your spot cleaner than you found it.  Bring extra trash bags- fill them – take them home or place in the proper receptacle.
I could go on and on….. but this should help get you started.  I'd love to hear other ideas from you seasoned tailgaters!
Next time we tackle the food (pun intended)!