Here's fun way to use up that extra sweet potato – sweet potato chips.  It couldn't be simpler.  What a great idea for a Thanksgiving nibble.  Just wash the sweet potatoes well, then slice them thinly. Toss with a little olive oil and bake.  Instead of seasoning with plain salt, I sprinkle them with a seasoning blend. (I've included the recipe below.)  The baking time really varies with the thickness of the chips- so keep an eye out!  I used a mandoline, which made very thin slices. So I checked the chips every 5 minutes.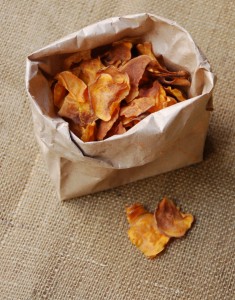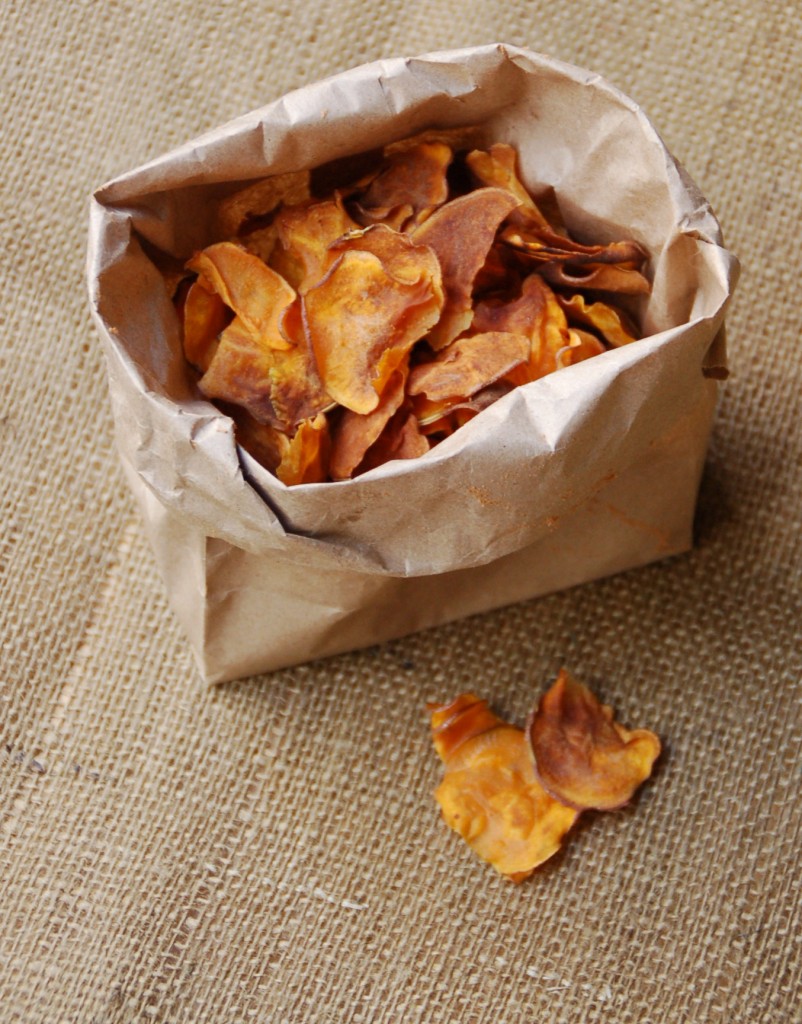 Sweet Potato Chips (from Martha Stewart)
Ingredients:
2 medium sweet potatoes, scrubbed well
1 Tblsp olive oil
Instructions:
Preheat the oven to 400 degrees F.
Slice the sweet potatoes to 1/8 inch slices. (I used a mandoline so my slices were slightly thinner).
Divide the sweet potatoes onto two LIGHTLY sprayed 2 sheet pans.
Drizzle the sweet potatoes with the olive oil, toss and spread in a single layer.
Bake for 10 minutes and toss the potatoes. Bake for 10 minutes more or until chips are crisp. (Watch them closely!)
Sprinkle with sweet potato seasoning.
Sweet Potato Seasoning (makes 1/2 cup)
Mix the following together:
2 Tblsp plus 1 tsp brown sugar
1 Tblsp ground cinnamon
1 1/2 tsp sea salt
1 tsp ground coriander (or cilantro)
1/2 tsp chipotle powder
Also use this seasoning in mashed sweet potatoes, on baked potatoes or with butternut squash.
This makes a great food gift.  Present it in a tin.