Ahhhh, I love the feeling of sand in my toes !!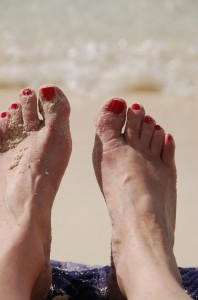 This week I'm vacationing in the sun and I'm sure I'll enjoy lots of sand in my toes and perhaps a Sea Breeze or two.  Yes,  I'll hopefully enjoy a gentle breeze as I sit on my balcony looking at the ocean,  but I'm talking about Sea Breeze, the cocktail!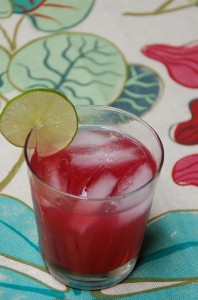 A Sea Breeze is a mixture of vodka, cranberry juice and grapefruit juice.  However, the recipe depends on whom you ask…. some make it heavier on the cranberry juice, others make it heavier on the grapefruit  juice. So apparently it's up to you! (Well, isn't it always, anyway?!)
Here's how I'm enjoying them lately.  Instead of grapefruit juice I'm using Pellegrino grapefruit– have you tried it ?  Delish!  It adds a  bit of fizz and I like that you don't get so much acid from the actual juice.   AND…. because I think lime makes everything better, I'm adding the juice of 1/2 a lime.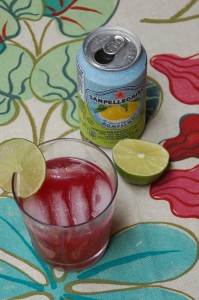 I like this drink because it's light and fresh – not heavy as other tropical drinks.  Below, I'm including the recipe for one drink , and then I've upped the quantities for a pitcher full.  btw – this in not a sponsored post by Pellegrino – I just like the stuff!!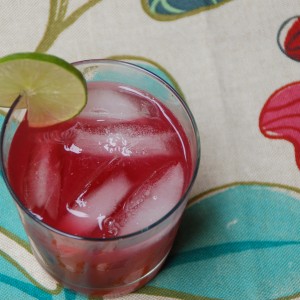 Ingredients
Individual Serving

4 ozs cranberry cocktail
3/8 cup Pellegrino grapefruit
1 1/2 ozs vodka
Juice of half a lime ( approx. 1/2 Tblsp)
Lime slices

for a pitcher (8 servings)

4 Cups cranberry cocktail
3 cups Pellegrino grapefruit
1 1/2 cups vodka
1/4 cup lime juice
Lime slices
Instructions
Combine all ingredients and pour over ice.
Garnish each serving with a slice of lime.
http://ascrumptiouslife.com/sea-breeze/