What are you reading this summer? I love reading, especially in the summer. I've read several books already, and I really want to share two of them with you.  "Bettyville" and "the life – changing magic of tidying up".
Bettyville by George Hodgman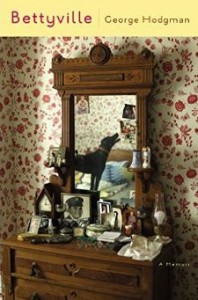 I learned about Bettyville from a friend of mine, who is also a friend of the author.  I'd actually met George a LONG time ago, so I thought "well, it would be nice to support George , so I'll read it over my vacation".  Then, all the great reviews came (including the NY Times) and I almost didn't wait until my vacation.  What a great read – it made me laugh out loud, cry and think  –  what else could you want from a book?!
The book is a memoir of George's life – coming out, addition & recovery and moving back home to Paris, Missouri to take care of his aging mother, Betty.  I loved  it!  I hope you'll add it to your reading list.
the life – changing magic of tidying up by Marie Kondo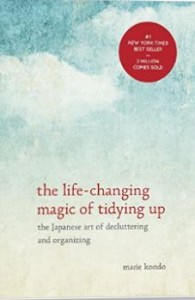 The book is all the rage. You may have already heard about it. Actually I was a little skeptical – I mean "life-changing"?, really?!  But I must say, I've already put some of her ideas into practice and it has made a difference.  It's author, an organizational expert in Japan, believes that the best way to de-clutter is to ask yourself "does this (item) give me joy?" – if not it goes!   Then, once you've gotten rid of anything that doesn't give you joy – give your cherished items a home, and keep them there!  But it's not just about the stuff – it's about appreciating what you have and the positive energy, de-cluttering creates.
She suggests de-cluttering by category, not by location. So, for example, if you have clothes in 5 closets, look at all the clothes together.  I've gone through my clothes and organized my closet – and knocked off about 10 minutes when I get ready in the morning!  I am much more likely to fold and put away my clean laundry. (I used to leave it on top of the dryer for far too long!)  The change in the energy is palpable!
She also says to de-clutter everything at once.  Well, I didn't have two weeks to take off, so I've been attacking my stuff one category at a time. Last weekend I  went through boxes of memorabilia.  Photos are next!
I'm really not doing this book justice with this brief description.  So my suggestion is to buy this book – and see how the energy in your home changes !
I'd love to here what books you're reading this summer!