Happy 4th of July!
Are you serving fruit this weekend?   These days, most people make it easy and buy their fruit pre-cut into chunks.  Blah, blah blah…….How about, this weekend, you buy whole melons and  kick up your fruit salad by making melon balls.
Melon balls are kind of a retro idea, but I think they should come back in style. They really aren't all that much more of an effort and look so nice.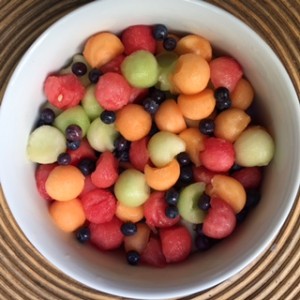 Doesn't this look appetizing?  They also look super on a skewer…
and for this weekend in particular, try turning a watermelon into a bowl and using only watermelon balls and blueberries to continue your red & blue theme.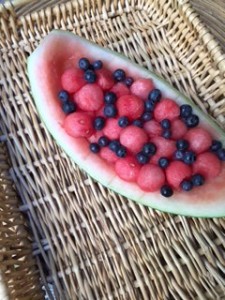 Just an idea…….
Have a wonderfully scrumptious weekend!