Last week my favorite store-bought hummus was recalled for listeria. Yikes!  Not to worry,  it's just as easy to make your own hummus.  Once you've made it, you'll wonder why you every bought it!   I've already shared these Red Pepper and Roasted Garlic hummus recipes.  Today's recipe is for Homemade Black Bean Hummus – and it couldn't be simpler.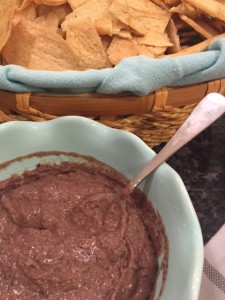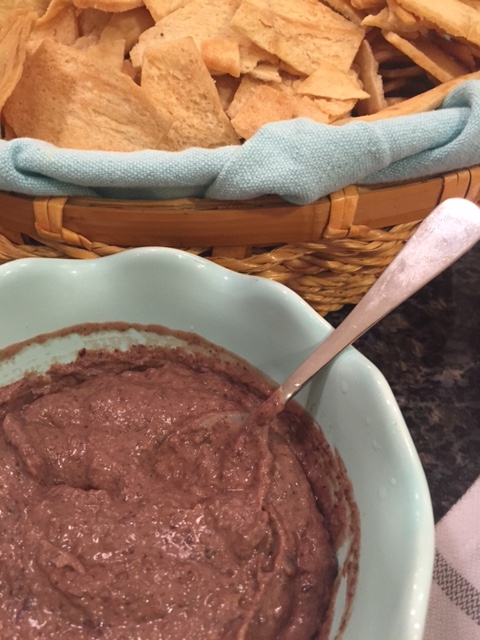 Just put drained black beans, olive oil, lime juice, chopped garlic, cilantro paste and cumin in a blender. Add just a dash of cayenne or chili powder, if you like. Puree for a few seconds, until smooth…. Voila!  I liket o make it at least a few hours before serving to allow the flavors to meld. 
The lime  juice and chili powder add a little Mexican touch, making it perfect next to your guacamole and salsa on Taco Night.  Serve it with pita or tortilla chips, or veggies.  Last time I made this, I stood  the carrots up in a square vase – just to be different. Cute Huh?!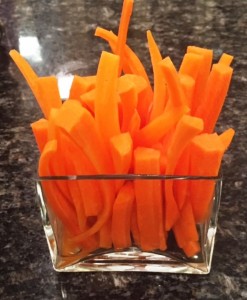 One last hint…. I keep the drained black been liquid until I'm finished pureeing, in case I want to thin out the hummus, since I've found that different brands are, well, different. I added 2 Tblsp of the liquid, with one brand.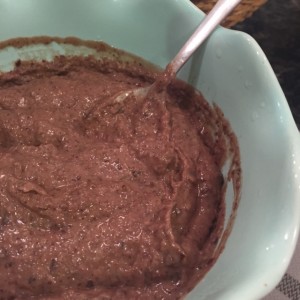 Homemade Black Bean Hummus
Ingredients
1 can black beans, drained (Reserve the liquid)
2 Tblsp olive oil
2 Tblsp lime juice
1 tsp chopped garlic
1 tsp cilantro paste
1/2 tsp cumin
Dash of chili powder or cayenne
Instructions
Put all the ingredients into a blender and puree until smooth.
If needed, add 2 Tblsp of the drained black bean liquid, to thin the puree.
Put mixture in a serving bowl and refrigerate, covered, for several hours, to allow flavors to meld.
Serve, with veggies, tortillas or pita chips.
http://ascrumptiouslife.com/homemade-black-bean-hummus/