Christmas is only a week away.  Yikes !! Are you stumped for gift ideas for the foodie in your life?  Well, you've come to the right place.  Here are some of my favorite ideas for 2014.
Some of these are my own ideas.  Others I saw at a recent blogger event at Cook's Warehouse.  CW treated a group of Atlanta Food Bloggers to a lovely champagne brunch, where we enjoyed delicious French dishes, prepared by Adeline Borra and her staff.  Then Mary Moore, founder of CW, showed us her top picks for Foodie Christmas Gifts.  If you live in Atlanta you probably already know about CW.  It's THE place to buy anything cooking related and they have wonderful cooking classes too.  If you're not in Atlanta , you can also buy online. So that's idea #1 —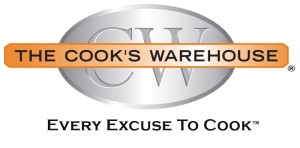 A gift card to Cook's Warehouse  which can be used towards merchandise or a class.  I've received their gift cards for years- they never go unused!
Cookbooks – can you ever have enough?!  I don't think so.  My favorites for this year are:
I just love Ina Garten and her entertaining style.  This book focusses on dishes you can make entirely or partially in advance- which I believe is the secret to successful entertaining.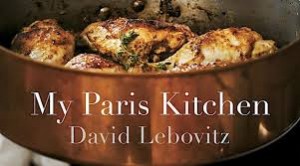 The latest book from one of my favorite bloggers-great recipes & photos….. and David's wonderful writing.  Love his sense of humor! Check out this post too.
A wonderful primer of  traditional Southern Dishes- all the basics in one book, many from popular community cookbooks.  The author reviewed every Southern Living recipe (no small task!) and created this collection of must-have southern dishes.  The perfect gift for a college graduate or a bride marrying into a southern family!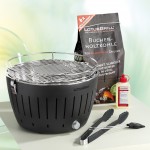 This lightweight, portable smokeless grill is perfect for the tailgater in your life.  I wish I'd known about this when I wrote my tailgating series this fall!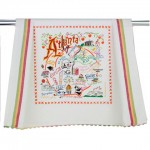 Atlanta Tea Towel
I've always loved a similar pillow that features the various neighborhoods in Atlanta.  Now it's available in a tea towel and apron.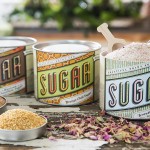 Flavored Sugars
Perfect for rimming glasses. Fun flavors like Orange Chili and Rose.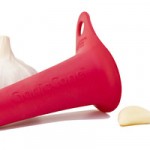 Garlic Cone
The easiest way to 'peel' garlic.  Just place the cloves in the cone and rub the cone between your hands. A great stocking stuffer.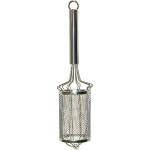 Siftstir
Part sifter, part whisk.  The new must-have for your baker.
Happy Shopping!!