Last week, in my post about Panzanella, I mentioned a Basil Chiffonade.  It's sounds a little la-dee-da, but it's so simple.  So today, I thought I'd explain further.
Chiffonade (pronounced shi-fo-nahd) is a slicing technique for large leaved herbs (such as basil or sage) and greens.   In this technique, the leaves are stacked, rolled tightly and sliced across, creating ribbons – which, btw,  is what chiffonade means in french – 'little ribbons'. The width of the chiffonade is determined by its end use. For garnishes, slice the leaves thinly.   For an ingredient in a dish, such as the basil in the Panzanella, create a wider slice.
To chiffonade basil, start with several basil leaves.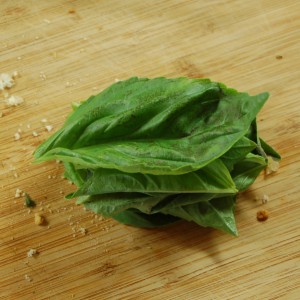 Roll them lengthwise, tightly,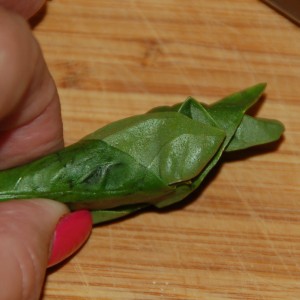 Cut across the roll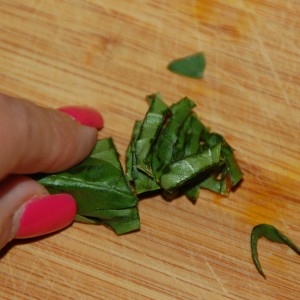 Cut thin slices for garnishes.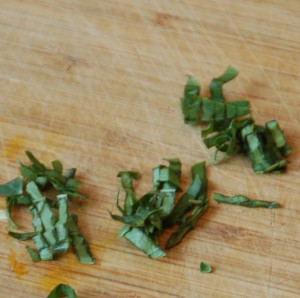 Cut wide slices for an ingredient, such as basil in a salad.