Weather in Atlanta has been crazy lately.  I know, it's been crazy everywhere.  It feels like I'm calling my mom in NY daily, to see how much snow they've had.
Our first storm didn't go too well – I'm sure you heard! Folks were stranded all over.  I was fine. My usual 35 minute commute took 75 minutes, but that was nothing compared to many people.  I got a call that evening from a friend whose flight had just landed- yes landed- in the middle of all that, they were letting planes land!!!!  She, obviously couldn't get home and knew that I live in walking distance of the train.  I said – "Come on over", so she stayed with me for two days until she could get back to the airport to pick up her car. I'd taken some chili and soup out of the freezer, so foodwise we were all set.
This week went much better.  Schools were closed a day ahead and people were at home before the weather got bad.  Again, I was fine.  I didn't lose power (over 200K did) and I worked from home for two days.  Foodwise, I made some White Chicken Chili and Hamburger Stroganoff.  Thank goodness the Olympics were going on – first, I LOVE the Olympics and second, it sure beat regular weekday tv!
I ventured out to take photos a couple of times.  Here's my pics.  This first collage is after the rain and sleet.  The ice really weighed the trees down. Cars were iced shut.  I felt bad for all the birds I saw under bushes.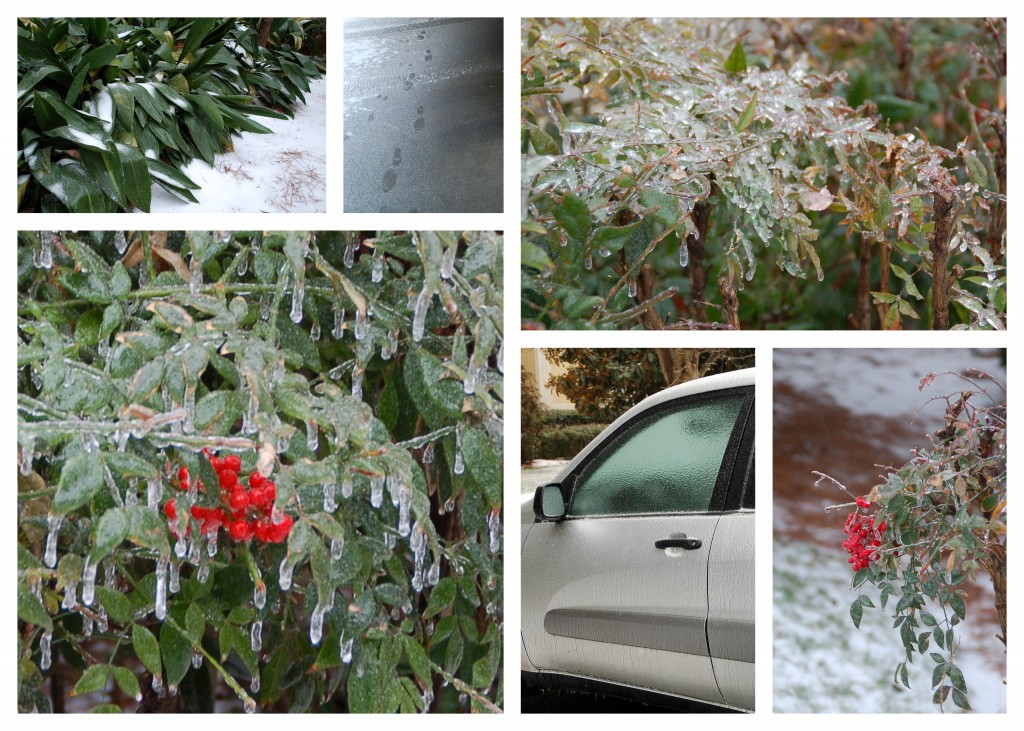 The next day I woke up to a few inches of snow.  How pretty! But you can see that one of our trees didn't make it.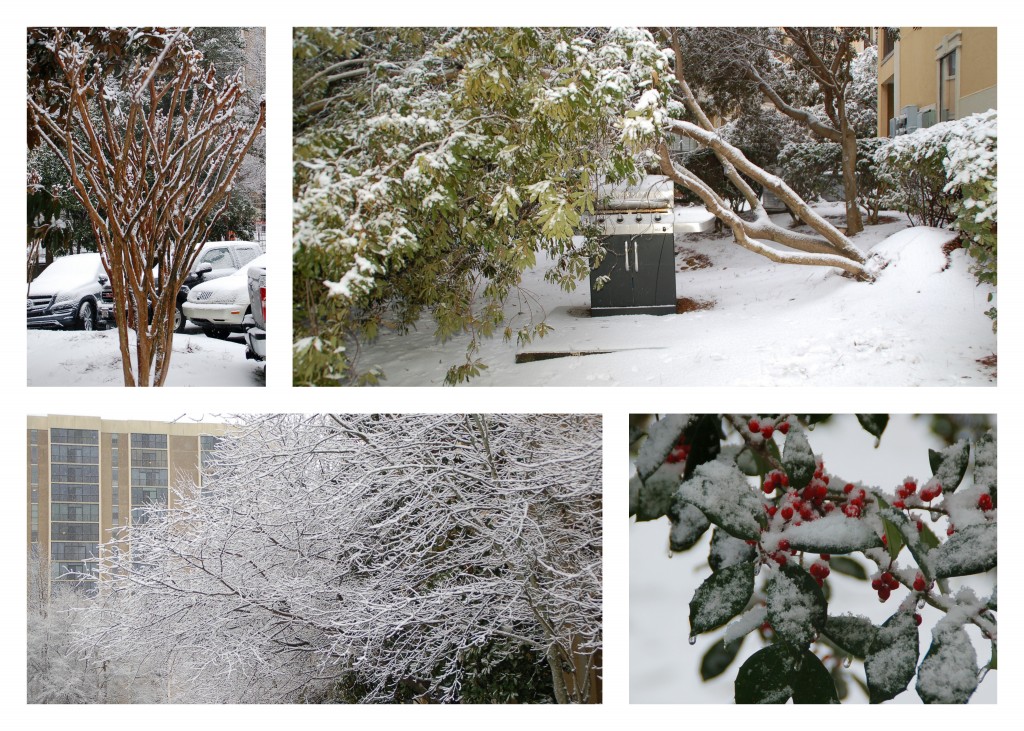 Of course this didn't last long either.  The melting started about 2 hours later and that evening the snow was only a memory.
Maggie loved having her mom home for a few days and loved playing in the snow.  She gets so frisky – so much fun to watch.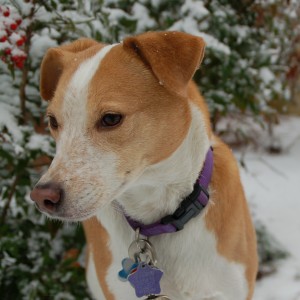 Hopefully that's the end of our winter weather!