Ahhhh, there's nothing like a quick trip to the shore. I was so glad that I had such a trip scheduled, a few weeks ago. When my dad died recently, we had the service on a Thursday, so I was still able to go on my quick getaway. It was just what the doctor ordered. Where to ? you ask. Southport NC. Never heard of it- I hadn't either. But a co-worker mentioned it a few weeks ago and after looking it up on the internet, I couldn't wait to visit. Frankly, I nearly didn't share this with you , because, well, I want to keep it my little secret. What a cute and friendly town! See……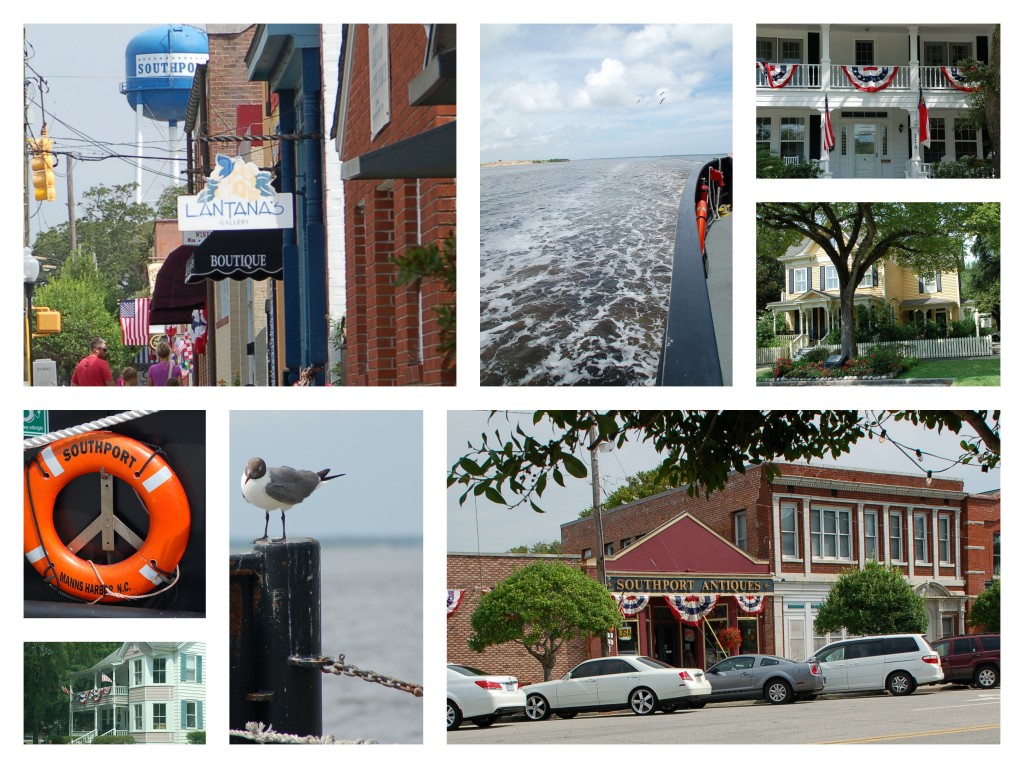 If you saw the movie Safe Haven, it might look familiar. The movie was filmed there.
A friend and I make the 7 hour drive from Atlanta and had a wonderfully relaxing time. We took a ferry over to Kure Beach and Carolina Beach, ate some great seafood, drove around looking at all the cute houses, hung out on the waterfront and did some shopping.
Which brings me to Cat on a Whisk – what a fabulous shop! They call it "A Kitchen Store and more" – and is it ever! Their selection was fabulous- everything from gadgets to cookware, linens, cards and gifts and gourmet goodies. We entered the store to hear two women laughing, hysterically. We should all enjoy our work that much! Susan and her staff couldn't have been nicer. They were full of suggestions and information. I especially enjoyed hearing about how they ended up in Southport. Who knows – may be I will too?
We ended our weekend with a slow drive home, down the Carolina coast. But, quite frankly, nothing compared to Southport. I'll certainly be visiting again, next time off-season, perhaps for some Christmas shopping ?!